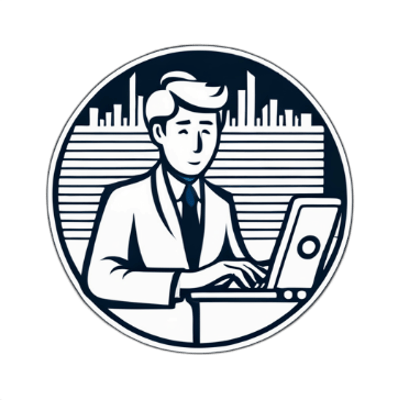 A Writer specializing in Writing American English. Let me put my 25+ years of writing experience to work for you and your project. My repertoire of writing skills includes a wide array of forms and styles, which can be customized for your specific needs.
The Best Freelance Writing uses a proprietary three step process that relies upon quality research that leads to a polished piece of writing that gets results. An experienced writer who can handle any writing project, big or small. Whether it is blog posts or white papers, I have got you covered.
Allow me to use my ability and employ an array of literary devices that range from alliteration and allusions to vignettes and zeitgeist. The essential elements of writing abide by rules of usage and principles of composition, which have long been established as conventions of American English Language. The Elements of Style, Strunk, https://gutenberg.org/ebooks/37134
Let me lead you and your team through my writing process, which is collaborative and takes the stress and hassle away. The reason to hire the Best Freelance Writer is to have me take care of the writing for you. The Project Plan we develop together will be mutually agreed upon and will lead to great results for your writing project.
My Three Step Writing Process
Step #1 Selecting your Goals.
We will first decide what goals the writing will endeavor to achieve.
An exercise that aids this process is as follows.
Finish the following sentence with one of the corresponding choices.
"The piece being written will
1. Introduce an issue, idea, or product."
2. Inform about an issue, idea, or product."
3. Persuade or give an opinion about an issue, idea, or product."
4. Be a combination of introducing, informing, and/or persuading about an issue, idea, or product."
We then write those goals into a mutually agreed upon Project Plan and continue to the next step.
Step #2 Research, Drafting and Editing
The best writing begins with a process of Research, Drafting and Editing. The time and resources devoted to this step are highly correlated to the finished piece of writing. Quality research is the basis for superb writing. Creating a quality Draft ensures that the project is on track to carry out its goals.
Meticulous editing is typically one of the characteristics that distinguishes strong amateur writers from professional writing freelancers. The process of Research, Drafting and Editing is vital, and the Best Freelance Writing places a high value on ensuring a balance for each piece and that function works in concert with form.
Step #3 Final Edits, Polishing and Delivery
The final polished writing is a culmination of the writing process. This is the step to fine tune and add final enhancements.
Then once the writing is complete It is time for final delivery, which includes supplying the piece in the file format that you choose.
Professional Writing Services
Hiring a professional freelance writer offers numerous advantages for your project.
I have 25+ years of expertise and skills to deliver high-quality and engaging content. My experience in various industries allows a deep understanding of our target audience and tailor the writing accordingly. Additionally, as a freelance writer, I have the flexibility to accommodate tight deadlines, ensuring timely delivery of work.
My writing can bring a fresh perspective to your project needs, providing innovative ideas and unique insights that can elevate the content.
Moreover, hiring me as your professional freelance writer saves time and resources. Your project becomes my responsibility and I can focus on writing creative content, which allows you to focus on your core activities.
Finally, my services are a cost-effective solution, because I work on a per project basis, eliminating the need for long-term commitments or overhead expenses.
My professional freelance writing services bring high-quality, tailored content that can effectively engage and resonate with your target audience.
Looking for the best freelance writing services? Then look no further. As a professional freelance writer I am here to provide you with top-notch content that is optimized for your audience.
With 25+ years of experience, I understand the importance of delivering high-quality and engaging writing that not only attracts readers but also ranks well on search engine results.
Whether you need blog posts, website content, or social media copy, our freelance writing services have got you covered. We offer competitive rates and a quick turnaround time, ensuring that you get the content you need when you need it.
So why wait? Contact us today to avail the best freelance writing services and take your online presence to new heights.
As an individual freelance writer, I am dedicated to delivering top-notch writing services to customers who are in need of expertly crafted content.
With the aim of providing high-quality work that exceeds expectations, which is why I have established my freelance writing business with the website domain, bestfreelancewriting.com
Whether you require engaging blog posts, compelling articles, or persuasive copy, my expertise and passion for writing can cater to your specific needs.
By utilizing my extensive knowledge and skills in various industries, I can effectively communicate your message and capture the attention of your target audience.
With a strong focus on customer satisfaction, I am committed to meeting deadlines and delivering exceptional results.
Don't leave your important project to a bot or some .ai program. While those can be useful tools the results they produce require significant editing, fact-checking, and proofing, which typically ends up costing you valuable time and money.
Trust in my expertise and experience as a freelance writer to elevate your brand and achieve your desired goals. Contact me today to discuss how we can collaborate and bring your ideas to life.
Freelance Writing Services
Don't Entrust Your Important Project to a Bot
We understand the importance of timely delivery and always strive to deliver your project on time. Our turnaround time is based upon your needs. Contact us for more information.
Explain your writing project here and we will respond with an estimate of the time and costs. Please be sure to emphasize any deadlines or time constraints that the project may have.